ASHBURN, Va.-
The Washington Football Team announced this morning that they were releasing future Hall of Famer Adrian Peterson.
"First off made this decision today because Adrian deserves his day." Head Coach Ron Rivera said, "This is a first ballot Hall of Famer, you know for him to be treated any other way I was gonna struggle with that. Really late yesterday we came to the conclusion that this was the direction we were gonna head.This is not about what he [Peterson] hasn't done or anything like that, it's about what this group of backs has shown us especially in the way this offense is headed."
Adrian Peterson a huge day tying Walter Peyton for 4th all time TD's Doug Ayletock / CCS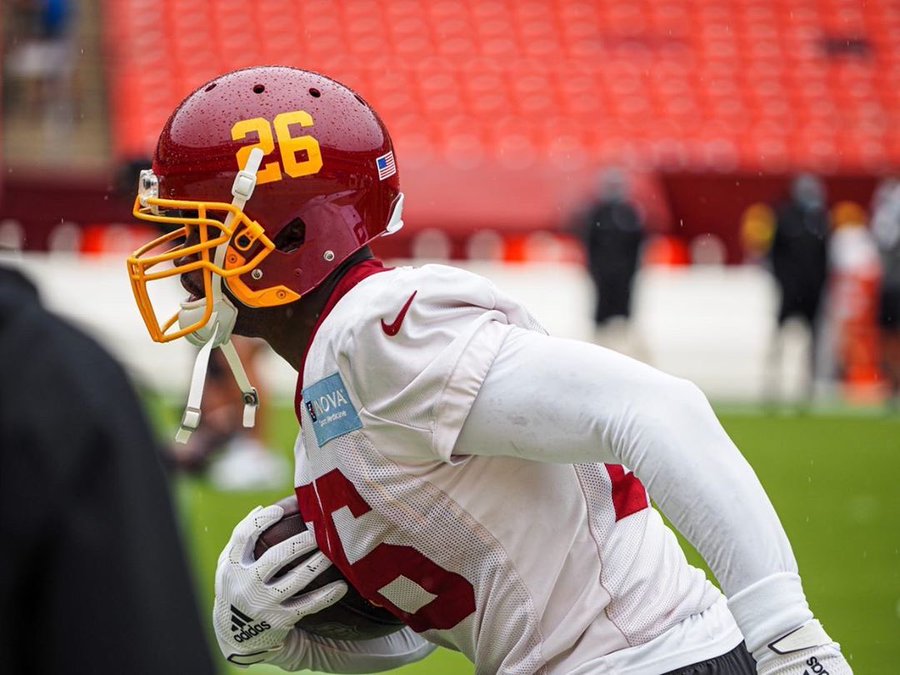 Tweet from Adrian Peterson after a recent practice. Twitter
Peterson has made no a qualms about wanting to play another 5 seasons but was very humble in his response to the team after being told the news. He obviously did not fit into Rivera's rebuilding plan and was released in time that he could be signed with another team.